Donald Trump warns of huge spike in coronavirus fatalities in US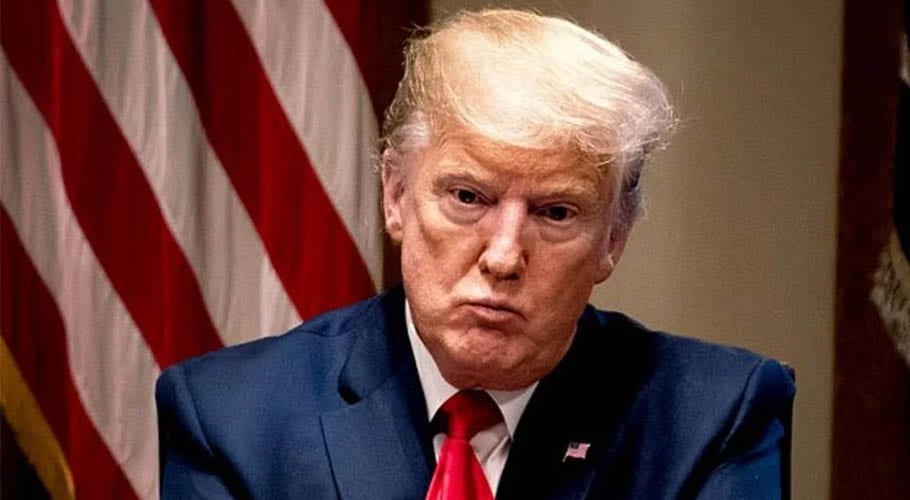 United States President Donald Trump has warned that the country could be headed into its toughest weeks yet as the country's death toll from coronavirus reached 8,454.
In a daily briefing with journalists on coronavirus pandemic, Donald Trump rejected the criticism that his government was late in responding to the coronavirus pandemic and said, "There will be a lot of death, unfortunately. There will be death."
The US president also expressed growing impatience with social distancing guidelines and said that he's eager to get the country reopened and its stalled economy back on track.
Joining Trump were Vice President Mike Pence, virus task force coordinator Dr. Deborah Birx, and Dr. Anthony Fauci, the U.S. government's foremost infection disease expert. Each stood far apart from one another on the small stage.
"This country was not designed to be closed," the US president said. "The cure cannot be worse than the problem," he added.
He pushed back on criticism that the federal government has not done enough to get ventilators that many critically ill coronavirus patients need to survive to the states, saying some governors are asking for more machines than they will need.
He further said, "We are coming up to a time that is going to be very horrendous," adding, "We probably have never seen anything like these kinds of numbers. Maybe during the war, during a World War One or Two or something."
Earlier, Donald Trump suggested that the country could reopen by Easter but pulled back seeing projections of a staggering death toll even if restrictive measures remain in place.
The US has the world's highest number of confirmed cases of coronavirus. More than 306,000 people have tested positive in the country and over 8,400 have died.
White House medical experts have forecast that between 100,000 to 240,000 Americans could be killed in the pandemic.