Dollar to come down below Rs200 after IMF deal, claims Ahsan Iqbal
LAHORE: Federal Minister for Planning and Development Ahsan Iqbal claimed on Saturday that the US dollar would come down to its actual value, which he believed is below Rs200, as soon as the IMF $1.1 billion tranche arrived. He termed the rupee's devaluation against the greenback as 'artificial and speculative'.
It is worth mentioning that Pakistan rupee saw its worst month in over 50 years after depreciating 14.5% against the US dollar as the country is battling high import payments, depleting foreign exchange reserves, and political turbulence.
The rupee had started July off at 204.85 in the inter-bank market. However, despite fewer trading sessions due to Eid holidays, the currency received a hammering at the hands of the dollar to eventually close at 239.37 on July 29.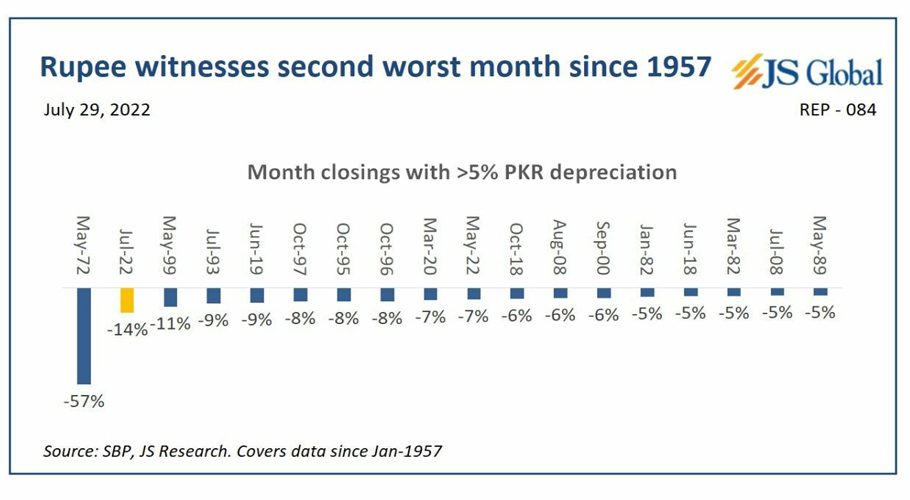 "The actual worth of the US dollar against Rupee is less than Rs 200 and those who collected the greenback would suffer losses when this currency reaches its actual level," Ahsan claimed while talking to media on Saturday.
Slamming PTI chief for making attempts to spread 'uncertainty and political instability', he said the PTI during its almost four years rule caused harm to the institutions, besides committing mega corruption. There was not a single project which the PTI can claim, he said.