Death toll in Karachi passenger van fire climbs to 15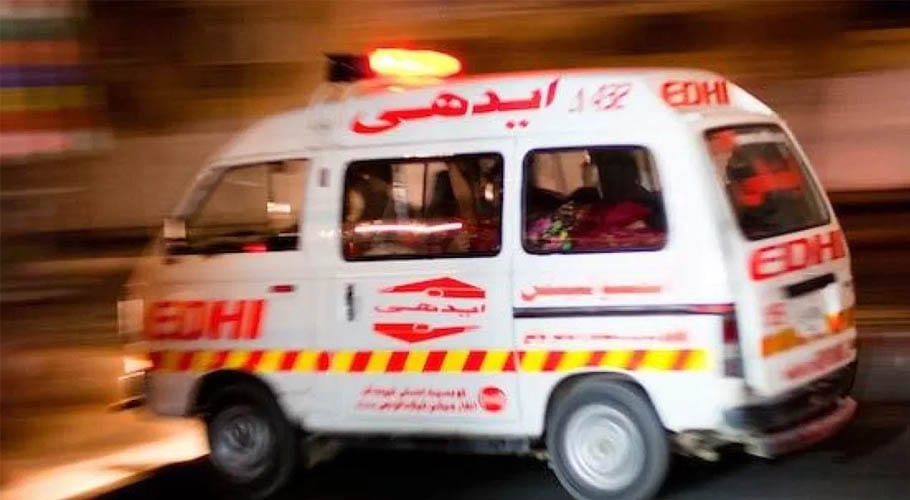 KARACHI: The death toll in the passenger van fire on Super Highway in Karachi has jumped to 15 after another victim succumbed to his injuries on Saturday.
According to details, the passenger van, carrying 20 passengers, was coming from Hyderabad to Karachi. When it reached near a cement factory on Karachi's Super Highway it caught fire. As a result, 13 people were burnt alive on the spot.
According to DSP Deeshak, the van overturned and caught fire after taking a number of turns and bouncing off the road. He said the passengers' bodies were completely charred.
Edhi ambulances from Karachi and Edhi Home rushed to the spot, as did fire tenders to extinguish the fire.
The flow of vehicular traffic was suspended after the Motorway Police closed the Hyderabad-Karachi section of M-9.
According to the rescue sources, the DNA samples of the bodies have been collected to identify the victims as the bodies have burnt completely. The bodies have been shifted to Edhi morgue from Abbasi Shaheed hospital and will be handed over to the heirs after identification, said the authorities.
Thousands of people lose their lives in traffic accidents across the country every year that are caused due to poor roads, badly maintained vehicles and reckless driving. Crashes killing dozens of people are not uncommon.
Meanwhile, Pakistan Tehreek-e-Insaf (PTI) Karachi Senior Vice President, Mahmood Maulvi has expressed grief and sorrow over the precious loss of lives in the accident. He sympathized with the bereaved families and prayed for the early recovery of those injured in the incident.
Chief Minister Sindh Syed Murad Ali Shah has also expressed deep sorrow over the loss of precious lives and directed Commissioner Fuad Ghaffar Soomro to provide the best medical assistance to the injured.