CTD arrests LeT leader Zakiur Rehman Lakhvi in Lahore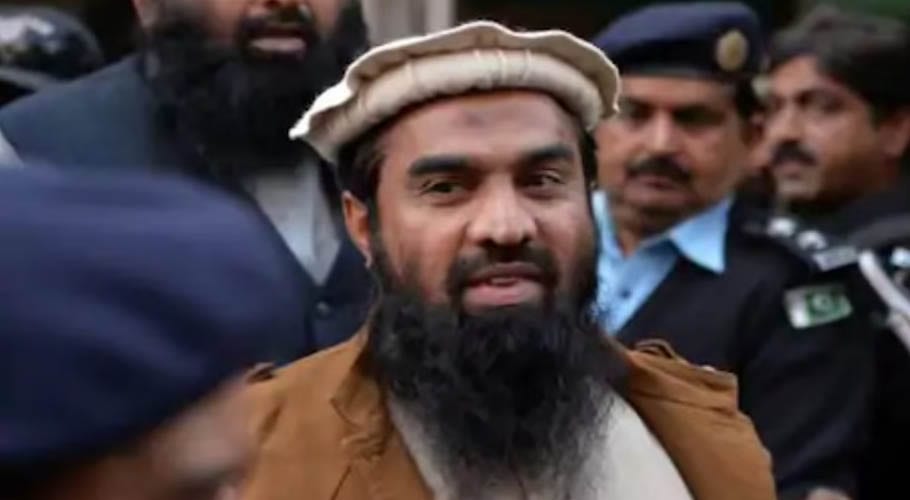 LAHORE: The Counter-Terrorism Department (CTD) has arrested proscribed Lashkar-e-Taiba (LeT) leader Zakiur Rehman Lakhvi in a case on terror financing.
CTD conducted a raid and arrested him over a case of allegedly financing terrorism. A case was registered against Zakiur Rehman Lakhvi at CTD Lahore Station.
"Following an intelligence-based operation conducted by the CTD Punjab, proscribed organisation LeT leader Zaki-ur-Rehman Lakhvi was arrested on charges of terrorism financing," the CTD said. "Lakhvi is accused of running a dispensary, using funds collected for terrorism financing. He also used these fundings for personal expenses," it added.
The suspect was running a dispensary and allegedly used the funds collected for carrying out terrorist attacks and used them for personal expenses. It added that he was also nominated by the United Nations in its list of terrorism for being associated with an outlawed outfit. He will be tried before the Anti-Terrorism Court in Lahore.'
Lakhvi is considered a close aide of proscribed Jamaatud Dawa (JuD) chief Hafiz Saeed who had been convicted in several cases of terror financing. On December 25, an anti-terrorism court convicted Saeed and five other group leaders in another case of terror financing and terrorism.
The court awarded Hafiz Saeed, Hafiz Abul Islam Bin Muhammad, Professor Zafar Iqbal, Muhammad Ashraf, Yahya Mujahid 15 years jail term, along with Rs20,000 fine, each. Hafiz Abdul Rehman Makki was awarded six months imprisonment.
The court convicted the JuD leaders in a case registered by the Counter Terrorism Department (CTD). The convicts were booked under sections 11-F(2), 11-N, 11-I, 11-J and others of the Anti-Terrorism Act.
The sections relate to being a member of a banned outfit and supporting and arranging meetings of a proscribed organisation, illegal fundraising and buying properties with the raised funds.
The cases was registered on July 3, 2013 and the thirteen JuD leaders were booked in multiple cases for terror financing and money laundering under the Anti-Terrorism Act (ATA) 1997. The CTD declared that the JuD was financing terrorism from the massive funds.