Cricketer Mashrafe Mortaza tests positive for COVID-19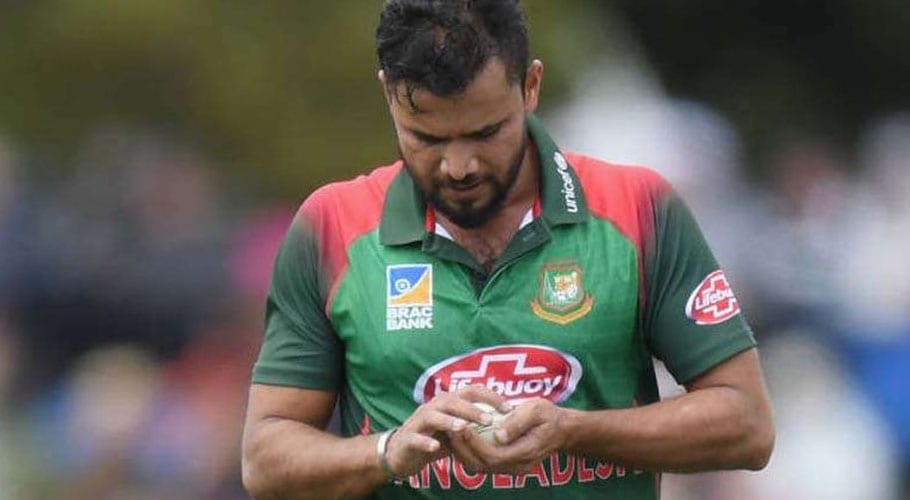 KARACHI: Former Bangladesh captain Mashrafe Mortaza has tested positive for COVID-19, his brother confirmed on Saturday.
Mashrafe's younger brother Morsalin bin Mortaza confirmed the news and said, "Mashrafe wasn't keeping well for the last couple of days, so he had undergone a test. The results have come positive and now he has been home-quarantined."
Mortaza has represented captained Bangladesh in all the three formats, featuring in 36 Tests, 220 ODIs and 54 T20Is over the course of his career so far.
Recently, former Pakistan all-rounder Shahid Afridi had also tested positive for COVID-19.
Earlier, South African first-class cricketer Solo Nqweni and Pakistan's former opener Taufeeq Umar had tested positive for the virus.
The countrywide tally of coronavirus cases has jumped to 171,577 after 6,604 new infections were detected in Pakistan over the past 24 hours.
The nation also saw the highest single-day spike in coronavirus deaths as 153 more people succumbed to the deadly disease. The number of people dying from the disease in the country has reached 3,382.
According to data released by the National Command and Operation Center (NCOC), 64,216 cases have been detected in Punjab so far, 65,163 in Sindh, 20,790 in Khyber Pakhtunkhwa, 9,162 in Balochistan, 10,279 in Islamabad, 803 in Azad Jammu and Kashmir and 1,253 in Gilgit Baltistan.
A total of 6,604 new cases were detected while 31,681 tests were conducted. Pakistan has 1,042,787 tests across the country so far while the number of people who have has recovered from the virus has reached 63,504 so far.