COVID-19 resurge: CM Sindh urges strict compliance with preventive steps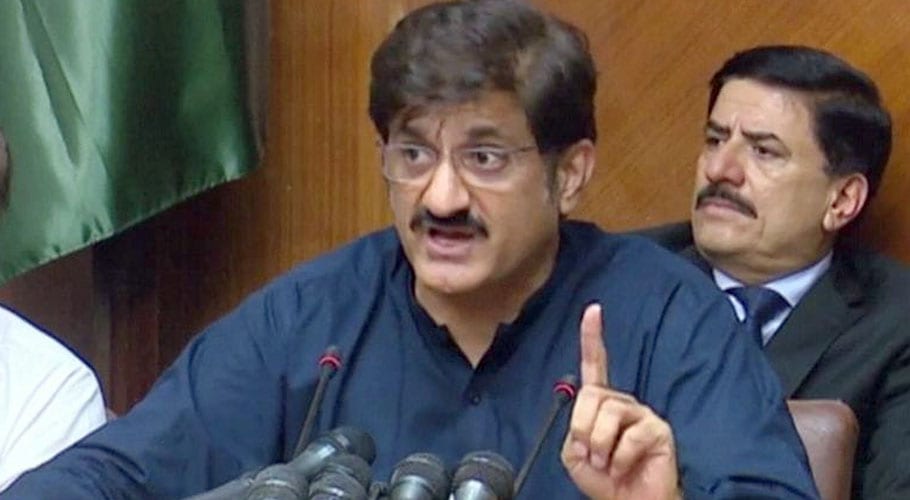 KARACHI: Chief Minister Sindh Syed Murad Ali Shah has said that coronavirus cases are rapidly increasing in Karachi and Hyderabad and urged citizens to comply with the preventive measures.
While chairing the Corona Task Force meeting to review the latest situation of COVID-19 in the province, he said, "We have to bound masses to follow SOPs", He directed the concerned authorities to take stern action over violations of SOPs.
Showing concern over rapid resurge in the COVID-19 cases especially in Karachi and Hyderabad, he underlined the need for following standard operating procedures (SOPs) designed to contain the pandemic spread.
Meanwhile, Commissioner Karachi Iftikhar Shallwani has directed citizens to wear facemasks in order to limit the spread of COVID-19 in the city and warned that in case of violation, it could lead to a Rs 1000 fine.
In a notification, Iftikhar said that citizens should ensure to wear a face mask to curb the spread of COVID-19 as any violation could lead to strict action against them. The Commissioner also warned shopkeepers and market administrators of consequences in case of COVID-19 SPOs violation.
He instructed, "All deputy commissioners should ensure strict implementation on the SOPs in their respective areas."
Another 30 deaths have been reported in Pakistan due to the coronavirus, bringing the total number of deaths to 6,923.
According to the National Command and Operations Center, 1,376 new cases of coronavirus were reported across the country and the total number of affected people has reached 340,251. In Pakistan, 317,086 coronavirus patients have recovered and 16,242 are undergoing treatment.
The number of coronavirus cases in Islamabad has reached 20,967. Around 105,856 cases have been reported in Punjab, 148,343 in Sindh, 40,148 in Khyber Pakhtunkhwa, 16,033 in Balochistan, 4,332 in Gilgit-Baltistan, and 4,572 in Azad Kashmir.
The coronavirus has killed 2,390 people in Punjab and 2,664 in Sindh. The death toll in Khyber Pakhtunkhwa has risen to 1,287, in Islamabad 231, in Balochistan 152, in Gilgit-Baltistan 92, and in Azad Kashmir 107.