COVID-19: Over 300 shops sealed in Karachi's DHA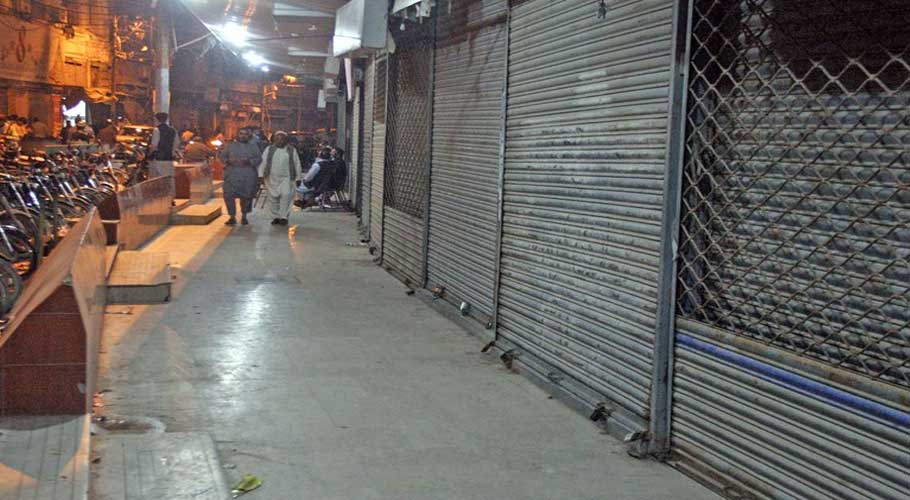 KARACHI: The district administration, along with the army, sealed more than 300 shops, including a shopping centre, for violating the COVID-19 related standard operating procedures (SOPs).
According to details, the district administration sealed 330 shops and a shopping centre in the Defence Phase 2 neighbourhood. The authorities claimed that the shops failed to implement the precautionary measures against COVID-19.
Apart from the action in the district south, the authorities also sealed 800 shops and a plaza at the MA Jinnah Road. Shops were also sealed in Arambagh, Lyari, and fines were also imposed on the shops.
Earlier in April, Prime Minister Imran Khan directed the military — as well as police and Rangers — to help ensure that the SOPs regarding COVID-19 are being strictly implemented and followed.
In a televised address, the prime minister urged the masses to adopt preventive measures against coronavirus so that the situation remains under control and a lockdown of big cities is avoided.
"We have been instructing the people to follow SOPs but they neither have fear nor are cautious. Therefore, the pandemic is spreading rapidly," he had said.