COVID-19 cases: Two more schools sealed in Karachi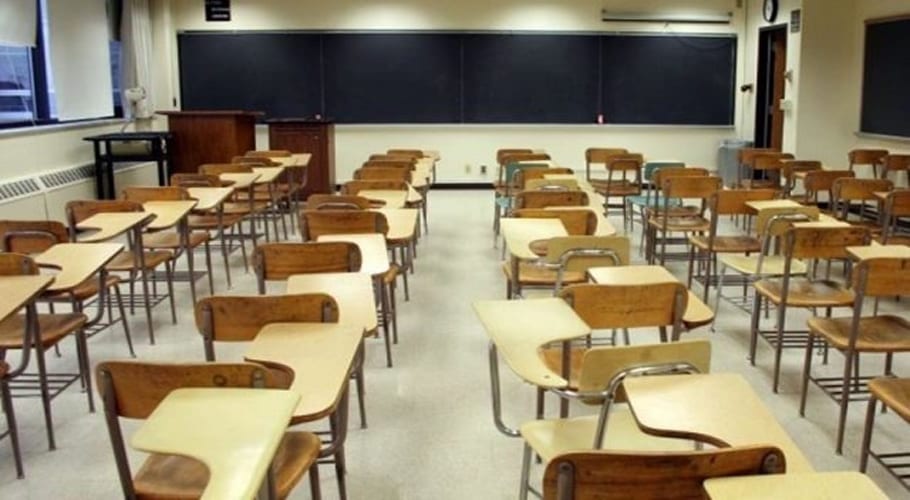 KARACHI: Two more educational institutions were sealed in different areas of the after detection of three COVID-19 positives cases on Tuesday.
According to sources, coronavirus cases were confirmed at Government Boys Primary School Lyari in Karachi's South District, after which the school was closed for five days.
District South Education Officer said that the report of a positive case of COVID-19 has been received from Benazir Bhutto Medical College Molecular Laboratory. The school building will be disinfected after completion of the fumigation process, he added.
On the other hand, two covid-19 cases were reported Government Boys Secondary School Korangi. Education department sources said that the number of government schools closed in Karachi has risen to 15 while seven private educational institutions are already closed due to COVID-19.
The coronavirus cases in Sindh have spiked at an alarming rate, as the infection positivity rate has now risen above 6pc in the province.
According to the Sindh health department, the positivity rate of the COVID-19 has risen to 6.02pc from 4.06pc which was recorded on November 12 in the province.
The positivity rate of the COVID-19 is increasing from November 13 with the number of people being diagnosed with the virus. This is the highest positivity rate of the pandemic in Sindh after July 20, when it was seen at 6.60 percent.
The health department has urged people to cooperate with the authorities in following COVID-19 precautionary steps. The situation can get worse if the SOPs are neglected, the health officials warned.
Meanwhile, Sindh on Tuesday reported 904 new cases of COVID-19 and nine deaths by the pandemic in the province in the last 24 hours.
Chief Minister of Sindh Syed Murad Ali Shah in a statement on the situation of the COVID-19, said that overall cases of coronavirus have reached 1,57,432 with the addition of new cases.
In the province, 400 more patients of coronavirus have recuperated today and the total number of the recovered patients has now reached 1,43,652 in Sindh, the CM said who was also contracting the virus on Monday.
In the last 24 hours nine patients have died of the virus enhancing the death toll by the disease to 2760, the chief minister said.