Coronavirus claims 82 more Pakistani lives in 24 hours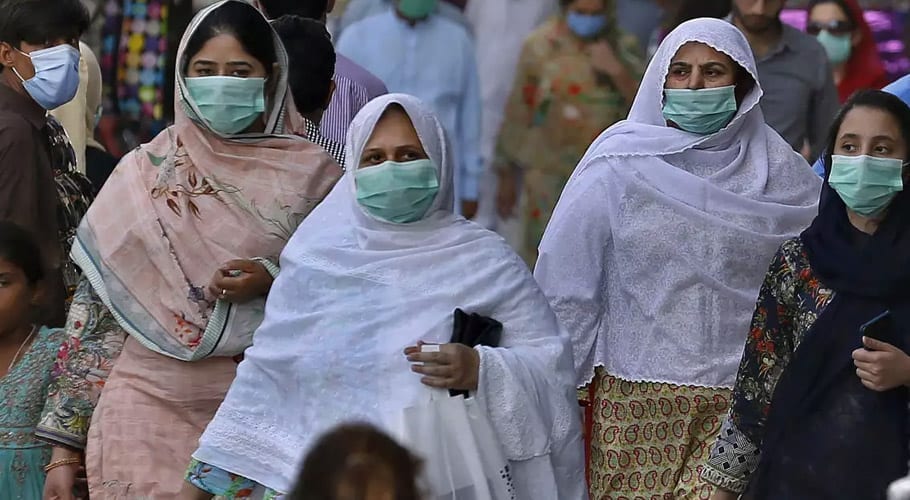 ISLAMABAD: The global epidemic coronavirus has claimed the lives of 82 more people in Pakistan while the virus has been confirmed in 1,704 more people.
According to the National Command and Operations Center, the total number of deaths from coronavirus in the country has reached 9,392 while the total number of infected people has reached 460,672. In Pakistan, 410,937 coronavirus patients have recovered and 40,261 are undergoing treatment.
The highest number of deaths due to coronavirus is in Punjab where 3,638 people have lost their lives while 3,333 in Sindh, 1,546 in Khyber Pakhtunkhwa, 391 in Islamabad, 99 in Gilgit-Baltistan, 179 in Balochistan, and In Azad Kashmir, 206 people have lost their lives.
Read more: Biden receives COVID-19 vaccine live on TV
The number of coronavirus cases in Islamabad is 36,257, in Khyber Pakhtunkhwa 55,183, in Sindh 24,840, in Punjab 131,933, in Balochistan 17,926, in Azad Kashmir 8,002 and in Gilgit-Baltistan 4 827 people have been infected with the coronavirus.
The rate of positive cases across the country has reached 6.61 percent. In Hyderabad, the coronavirus positive case rate is highest at 6.78 percent. Coronavirus positive cases rate in Karachi is 13.01 percent, in Rawalpindi 5.74 percent, Azad Jammu and Kashmir 8.25 percent, in Balochistan 4.78 percent, in Gilgit-Baltistan 1.07 percent, and in Islamabad 3.5 percent.
According to the NCOC, Punjab has 3.8 percent, Khyber Pakhtunkhwa 6.41 percent, Sindh 7.91 percent, Lahore 9.49 percent, Peshawar 6.36 percent, Mirpur 8.47 percent, and Muzaffarabad 7.69 percent.