Coronavirus claims 5 more lives in Pakistan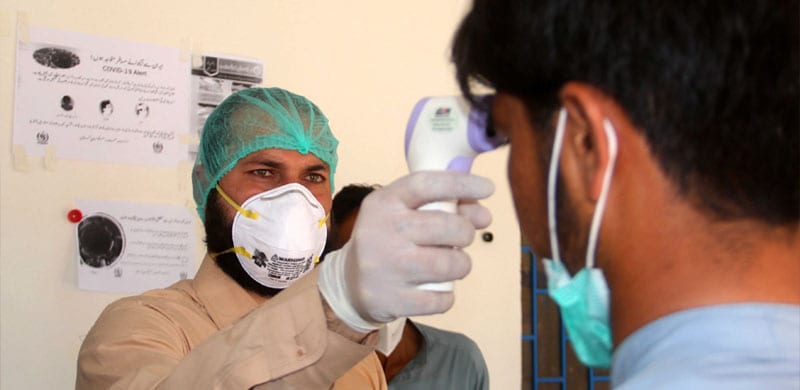 KARACHI: Five more people have died in Pakistan due to the coronavirus, taking the death toll to 6,350.
According to the statistics released by the National Command and Operations Center, 330 more cases of the coronavirus have been reported in the country and the total number has reached 299,233. At present, the number of active cases in Pakistan is 6,726 and so far 286,157 patients have recovered.
The number of coronavirus cases in Sindh has reached 130,807, at least 97,306 cases have been reported in Punjab, 36,663 in Khyber Pakhtunkhwa, 13,321 in Balochistan, 15,762 in Islamabad, 2,333 in Azad Jammu and Kashmir, and 3,041 in Gilgit.
Read more: Pakistan coronavirus cases surge to 296,500
The coronavirus has caused 2,211 deaths in Punjab and 2,425 in Sindh, while the death toll in Khyber Pakhtunkhwa is 1,256, Islamabad 177, Balochistan 145, Gilgit-Baltistan 71 and Azad Kashmir 65. 
During the last 24 hours, 23,521 coronavirus tests were conducted across the country, bringing the total number of tests to 2,82,210. There are facilities for coronavirus patients in 735 hospitals in Pakistan and the number of ventilators for corona patients in hospitals is 1,920.
There are 132 testing laboratories operating in the country and trace, test, and quarantine strategies are working effectively in several cities.
According to the government, the graph of coronavirus cases in Pakistan is constantly declining but the threat is not over yet.