Confirmed coronavirus cases in Pakistan surge past 2800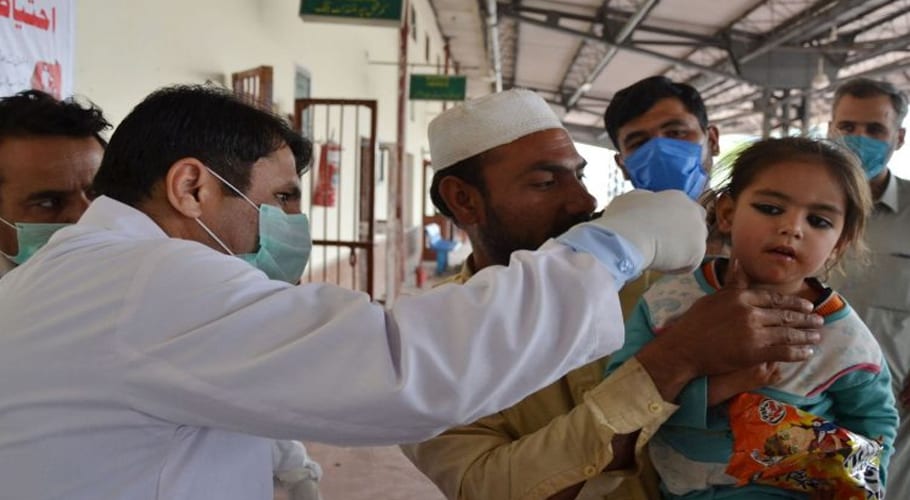 KARACHI: The confirmed cases of coronavirus in Pakistan have surged past 2800 after new cases were reported in several areas across the country.
According to the provided details from the provincial health departments, almost 231 more cases were reported from across the country during the past 24 hours.
The number of coronavirus cases in the country reached 2824, while the death toll has jumped to 41, with four deaths reported during the past 24 hours.
Punjab remained the worst affected province in the country from the novel coronavirus with 1.133 cases, followed by Sindh province that has 840 confirmed cases. Khyber Pakhtunkhwa reported 372 cases followed by 206 and 185 cases in Gilgil Baltistan and Balochistan respectively.
Azad Jammu and Kashmir (AJK) has the least cases in the country with 12 confirmed patients while 75 people have so far tested positive for the infection in Islamabad.
Meanwhile, a positive development is witnessed in the fight against coronavirus as 131 people have so far recovered from the deadly infection with at least 21 recoveries reported from the Sindh province in the past 24-hours alone.
In order to contain the outbreak of coronavirus, the National Coordination Committee (NCC) has decided to extend the countrywide lockdown till April 14.
Federal Minister for Planning Asad Umar informed that goods transport carrying food will remain open, while medicines will be available for the general public in the country.