Comedian Allah Rakha Pepsi performs at PML-rally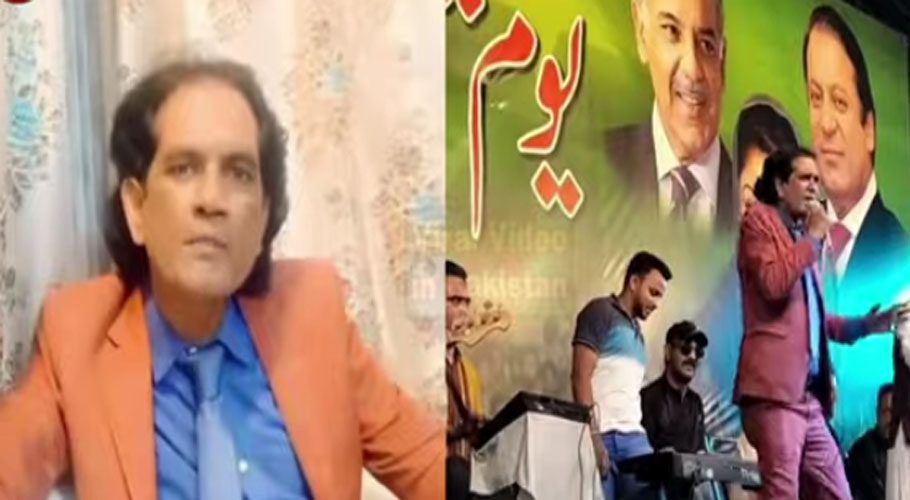 Comedian Allah Rakha Pepsi Urf Pani Puri has been facing backlash after he performed at the Pakistan Muslim League-Nawaz rally held in Lahore.
The cedian claimed that a sea of people was present at the PML-N rally which was organized at the Liberty Chowk. Allah Rakha said that it was him who requested to perform at the event.
Allah Rakha said that he wanted to do parody of former prime minister Imran Khan. He said that he wants to thank everyone who liked his performance.
Read more: Comedian and 'Bust Down' star Jak Knight dies at 28
The PML-N had organized the rally to express solidarity with Hamza Shehbaz after the recent voting for the Punjab chief minister. The party was mocked and criticized by PTI workers and journalists for what they said its failure to draw a big crowd.