Celebrities express concerns about autopsy of Aamir Liaquat
The tragic death of Aamir Liaquat has been a matter of concern for a lot of Pakistanis.
The Pakistani controversial trailblazing televangelist and politician was declared dead on arrival at a hospital in Karachi on June 9, weeks after a private video of him leaked online in which he was seen naked next to a substance that looked like drugs.
The 50-year-old left behind two children, two ex-wives, an estranged third wife, and a contentious legacy, which continues in his death. At the time of his burial, his family refused to do a post-mortem of his body.
However, the court has recently ordered a post-mortem of Liaquat after eight days of his burial. Now, many celebrities such as Ushna Shah, Bushra Ansari, and Waseem Badami, have raised their concerns about the autopsy of Liaquat.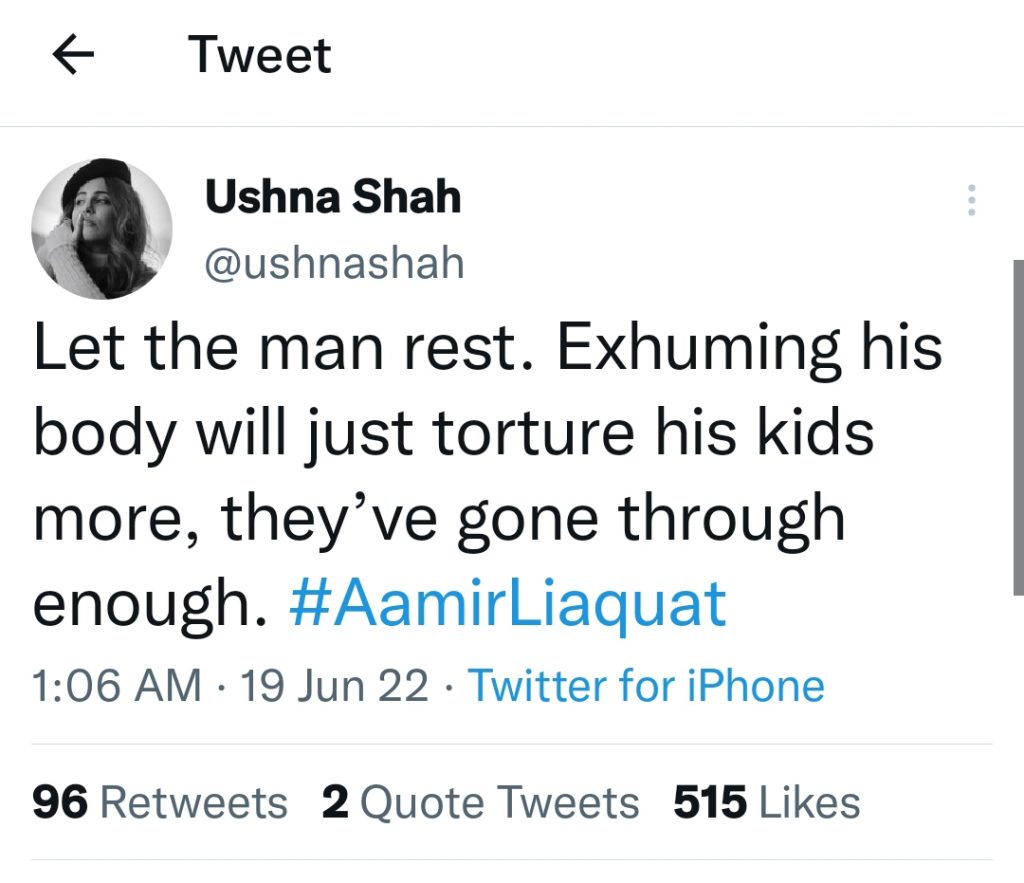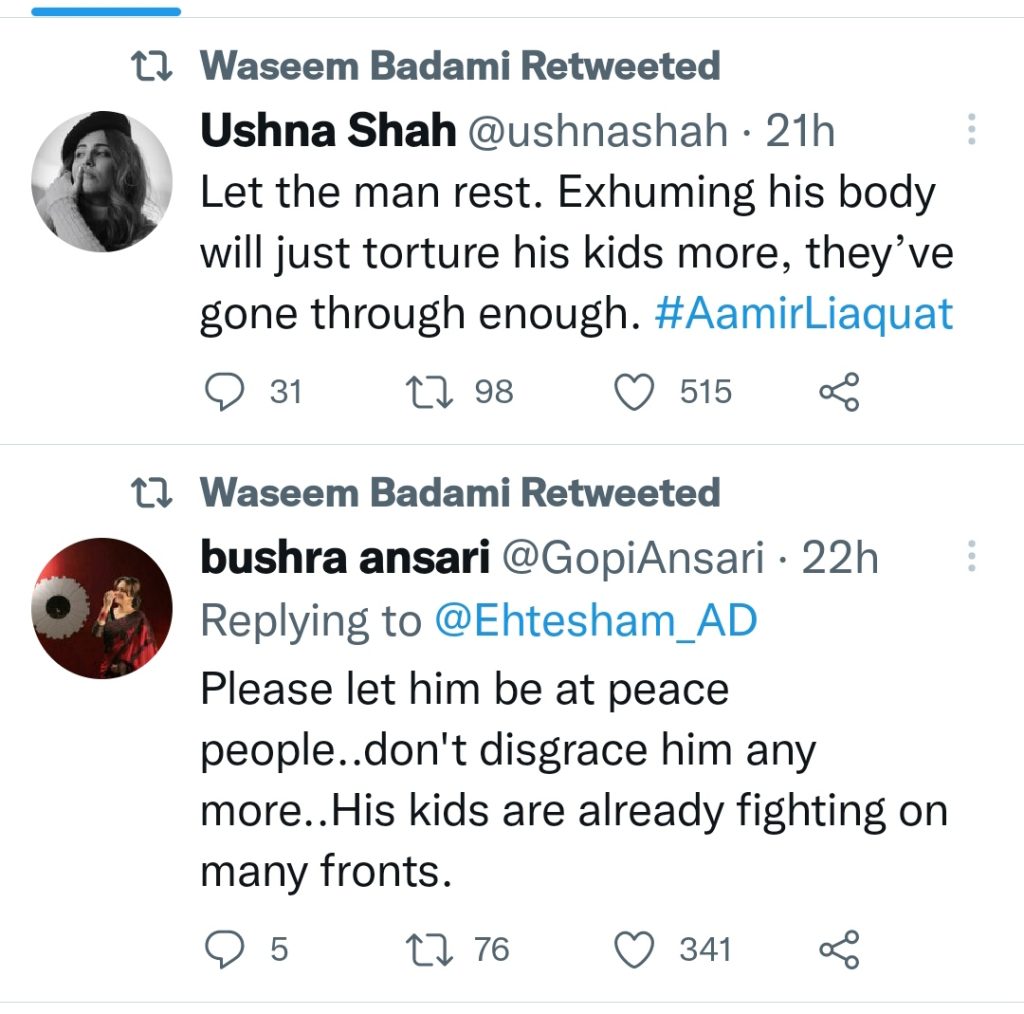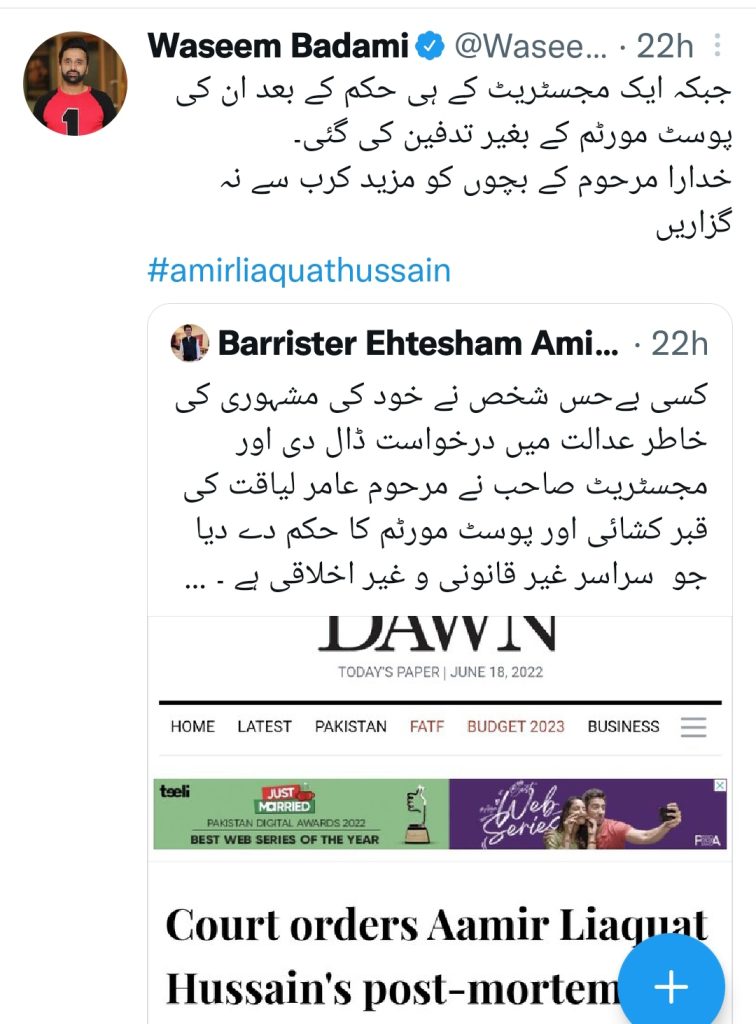 Actress Resham said, "Postmortem is a painful and horrible act, especially after being buried, May his soul rest in peace."