Capital Premier League to begin from March 14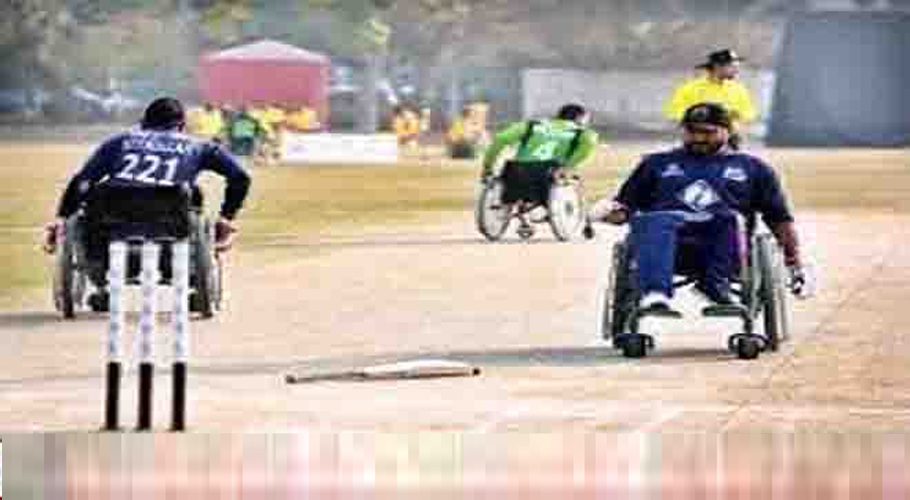 ISLAMABAD: The inaugural edition of Capital Premier League (CPL) will get underway from March 14 at Rawal Cricket Ground Rawalpindi wherein country's top-notch wheelchair players will showcase their skills, Pakistan Wheelchair Cricket Council (PWCC) said on Monday.
"The PWCC is hosting the event in collaboration with the Bank of Punjab", Rookhsana Rajpoot, the president of PWCC told APP.
According to Rookhsana, people who have some limitations by their body parts are blessed with strong resilience and determination and the league will be a manifestation of that.
"In the CPL you will see them telling the world that they are not bound by their disabilities rather they are blessed with special abilities."
"It will not be merely a league where contests will take place between different teams but the event will provide a chance to the wheelchair cricketers to prove their talent to the world," she added.
She said the first edition of the event would see four teams vying for the top honours. The teams include Islamabad Kings, Pindi Warlords, Murree Hawks and Margala Tigers.
"However, the number of teams will be increased in the second and third editions. It will be an annual event. We have planned to hold it on regular basis."
"I hope people will come to watch these matches in large numbers. I assure the event will offer a lot of fun and excitement as the wheelchair players compete with the same passion and dedication as regular players," she added.
The opening match will be played between Islamabad Kings and Pindi War Lords. The final will take place on March 16.