Barkhan tragedy: Prime suspect Sardar Khetran gets bail in triple murder/rape case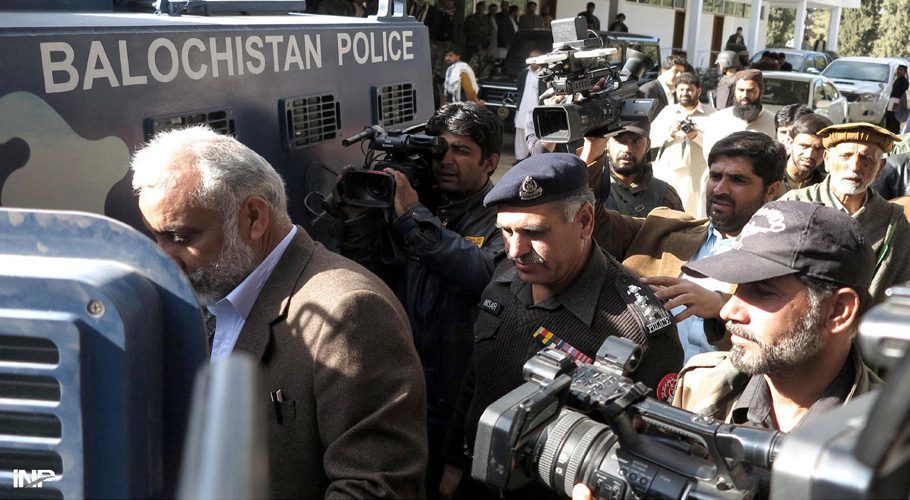 QUETTA: The prime suspect involved in the inhuman triple murder and rape cases in Balochistan's Barkhan has been granted bail by a local court on Friday.
The tragedy involves recovering of three bullet riddled bodies, found in a well with the body of female brutally mutilated, on February 20. The bodies were taken to hospital, where the victims, a woman and two men, were identified by as Ameera Bibi, and two male Mohammad Nawaz, aged 20-25, and Abdul Qadir, aged 15-20.
All of the victims were reportedly held as human slaves at residence and in a private jail owned by provincial minister for Construction and Communications Sardar Abdur Rehman Khetran. on February 22, Khetran was arrested from the provincial capital Quetta for killing a woman and her two sons.
Also read: Balochistan minister Khetran arrested over Barkhan killings
Just a day later, law enforcement agencies recovered Giran Naz along with her family member who was kept in the custody of Balochistan Minister for Construction and Communications Sardar Abdul Rehman Khetran.
Giran Naz, her four sons, and a daughter that were handed over to the supervision of Commissioner Zhob Division after recovery. Police and Levies Force conducted operations to recover the abducted persons in Barkhan, Kohlu, and Dikki.
Also read: Barkhan tragedy: Abducted Marri family recovered
According to reports gathered by MM News, a session court in Balochistan's Rakhni heard the bail plea during which Khetran's lawyer claimed that no solid evidence found against his client, and all the allegations were baseless.
Although lawyer Tanvir Marri advocate opposed the bail, saying a statement of the recovered lady had already been recorded under section 164, the session judge accepted the bail plea for suerty bonds of Rs one million. Khetran is expected to be released later today.