Balochistan govt extends smart lockdown for 15 days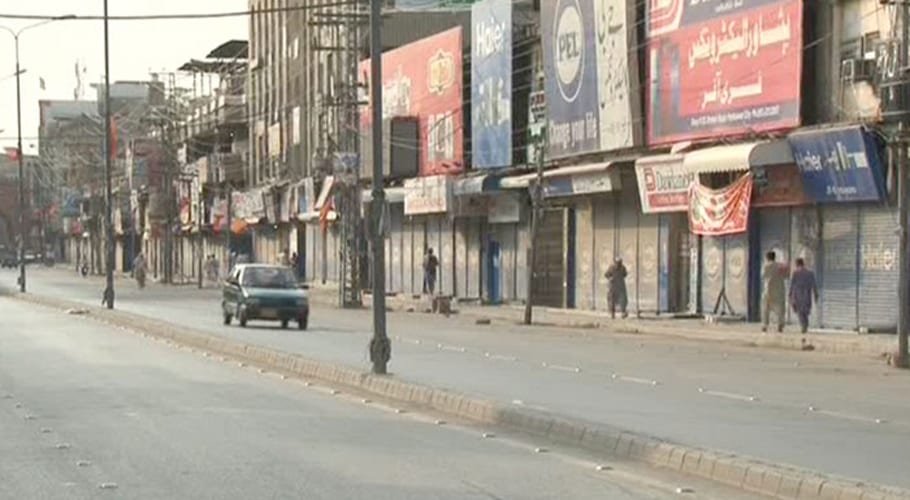 BALOCHISTAN: The Balochistan government has extended smart lockdown for 15 days to curb the spread of the COVID-19.
According to a notification by the Balochistan Home Department, business centers and shops will remain open six days a week from 09:00 am to 07:00 pm.
The province will observe complete lockdown on Fridays.
However, milk and yogurt shops, and medical stores will remain open 24/7 whereas restaurants can provide takeaway service for 24 hours.
All educational institutions will be kept closed till July 15. Inter-city and inter-district public transport will also remain suspended.
The notification further said the decision to extend lockdown has been taken keeping in view the sharply raising the number of COVID-19 cases in the province.
The total coronavirus cases in Pakistan have increased to 76,398, while the death toll reached 1,621.
According to the National Command and Control Center (NCOC), more than 3938 cases of coronavirus were reported while 78 people succumbed to the disease in the last 24 hours.
The death toll from the deadly virus climbed to 1,621 after new deaths were reported across the country. A number of 43 new deaths were recorded in Punjab, and two each in Balochistan and Islamabad in the past 24 hours.
As many as 27,110 patients have recovered from the disease, while the country is still witnessing a consistent rise in the COVID-19 cases. As per details, 21 percent of the cases have foreign travel history while 79 percent of the cases are reported to be locally transmitted.
There have been 27,850 cases so far been detected in Punjab, 29,647 in Sindh, 10,027 in Khyber Pakhtunkhwa, 4,514 in Balochistan, 2,893 in Islamabad, 738 in Gilgit Baltistan and 271 in Azad Kashmir.
Out of a total of 1,621 deaths, Khyber Pakhtunkhwa has reported 482 deaths, Sindh 503, Balochistan 49, Gilgit-Baltistan 11, Punjab 540, Azad Kashmir 06 and Islamabad Capital Territory has reported 30 deaths.