At least 58 PML-N workers arrested over attacking NAB office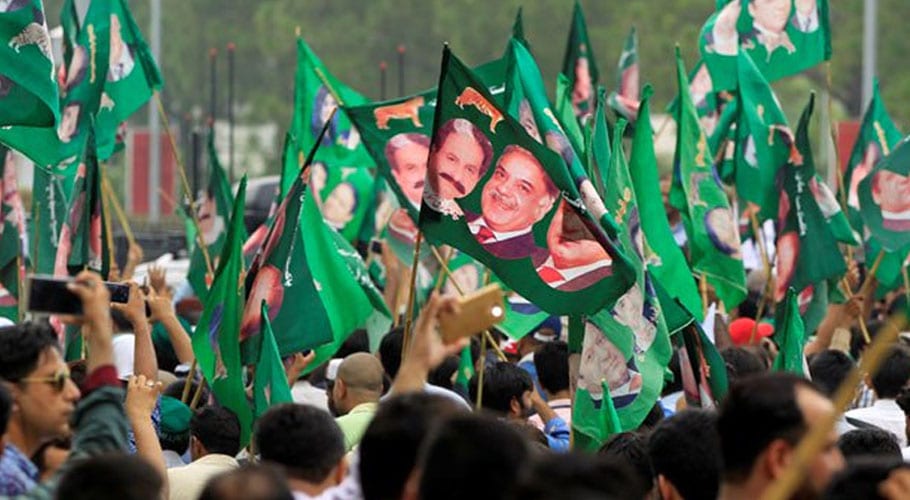 LAHORE: At least 58 Pakistan Muslim League-Nawaz (PML-N) workers have been arrested following yesterday's clash outside the National Accountability Bureau (NAB) office to jail on 14-day judicial remand.
The local court on Wednesday sent 58 workers to the prison. The accused were presented before the judicial magistrate along with the party's legal team to secure bail for the arrested workers.
The investigating officer said that for a physical remand, interrogation of the arrested was necessary. Rejecting the request for a physical remand, the PML-N workers were sent to jail on a 14-day judicial remand.
Read more: Federal govt scared of PML-N's rising popularity: Maryam Nawaz
As per details, 188 people including Maryam Nawaz, her husband Captain Safdar, Rana Sanaullah, Pervez Rashid, Zubair Mahmood, Javed Latif, Daniel Aziz, and Pervez Malik were nominated in the case registered on the issue of rioting outside NAB office while 300 unknown persons were also nominated.
The NAB said that Maryam Nawaz had been summoned in a personal capacity to record her statement in the case but instead she created disorder in an organised manner outside the office.
Maryam Nawaz was set to appear before the NAB Lahore office for questioning in connection with its probe into a case related to illegally acquiring hundreds of acres of land in Raiwind.