'Asset details': Fawad, Ali Zaidi amongst lawmakers suspended by ECP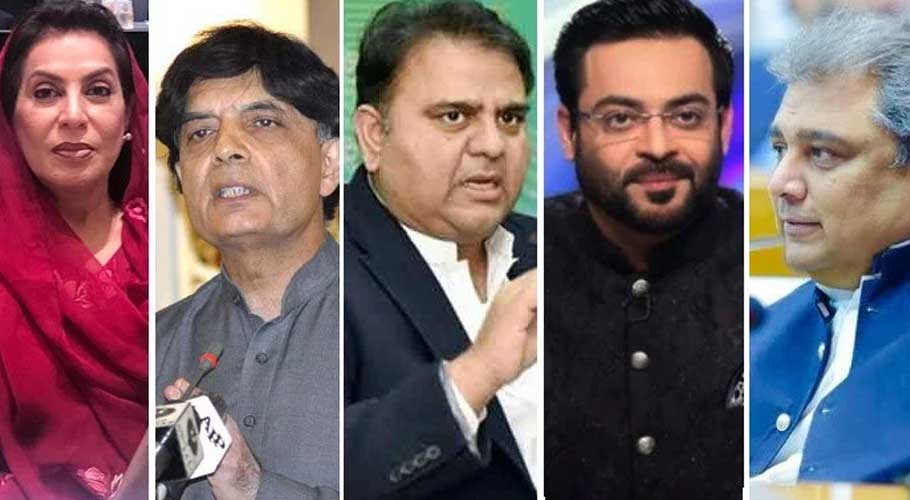 ISLAMABAD: The Election Commission of Pakistan (ECP) today (Monday) has suspended the membership of 154 members from the National and provincial assemblies, including PTI's Fawad Chaudhry, Amir Liaquat, Ali Zaidi, over failing to submit the details of their assets.
According to details, other lawmakers who have lost their membership include MQM-P's Khalid Maqbool Siddiqui, and PPP's Fahmida Mirza, besides Senators Musaddiq Malik, Kamran Michael, and Shamim Afridi.
The suspended members include 48 lawmakers from the NA, 26 from Khyber Pakhtunkhwa Assembly, and six from Balochistan Assembly. The ECP wrote letters to the Chairman Senate, Speaker National Assembly and speakers of four provincial assemblies with regard to suspension of memberships of their legislators.
The suspended members cannot participate in the proceedings of the assemblies and their membership will remain suspended until they submit the required asset statements.
Section 137 (1) of the Elections Act, 2017, reads, "Every member of an Assembly and Senate shall submit to the Commission, on or before 31st December each year, a copy of his statement of assets and liabilities including assets and liabilities of his spouse and dependent children as on the preceding thirtieth day of June on Form B."