Another polio case emerges in Waziristan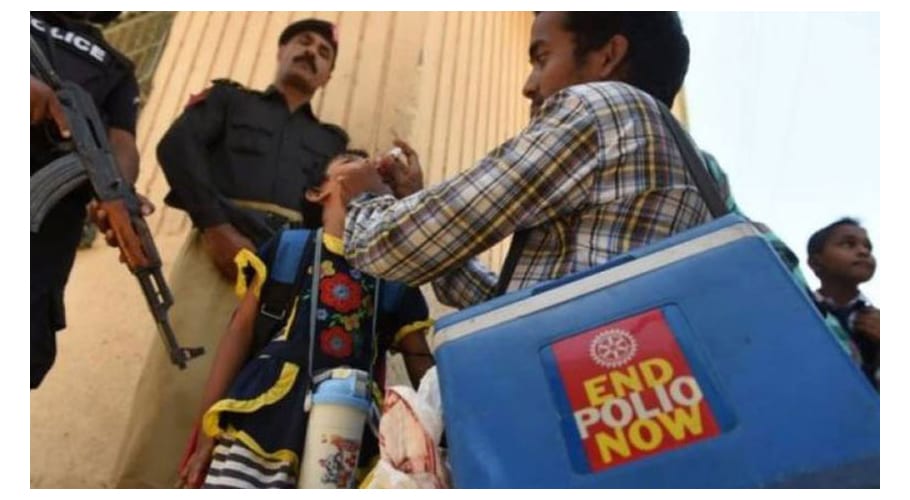 ISLAMABAD: The polio emergency operation center Pakistan has reported one more polio case from the North Waziristan district of Khyber Pakhtunkhwa (KP) on Tuesday, taking the nationwide figure for this year to 52.
According to the National Institute of Health (NIH), a three-year-old boy affected by the virus in the North Waziristan district of Khyber Pakhtunkhwa (KP).
The children infected with the crippling disease has never been administered the anti-polio vaccine, said the officials.
Health officials reported two polio cases from Sindh and Balochistan on June 21.
On May 20, a polio case was detected in Bannu, Khyber Pakhtunkhwa. According to the Health Department sources, a one-year-old child had been diagnosed with poliovirus in Union Council Mamakhel of Bannu.
As per the Pakistan Polio Eradication Programme's website, the total number of polio cases reported in Pakistan this year has reached 52 – 03 from Punjab, 18 from Sindh, 20 from Khyber-Pakhtunkhwa and 11 from Balochistan.
Moreover, global polio eradication campaigns were also suspended in March for the first time in three decades amid the COVID-19 pandemic.
However, a polio vaccination drive will begin in Punjab from the second week of July.
In this regard, standard operating procedures (SOPs) had been finalized while polio workers will be given training before the beginning of the drive.
Punjab Health Secretary retired Captain Muhammad Usman, while confirming the news, recalled that the previous drive was interrupted due to the pandemic.
The total number of polio cases in Pakistan last year stood at 136, in which 92 cases were diagnosed from KP, followed by Sindh (25 cases), Balochistan (11 cases) and Punjab (8 cases).
Polio is a highly infectious disease caused by the poliovirus mostly affecting children under the age of five.
It invades the nervous system and causes paralysis or even death. Unfortunately, Pakistan is one of only three countries in the world, alongside Afghanistan and Nigeria, affected by poliovirus.
The fresh polio cases have surfaced at a time when all the vaccination campaigns are suspended due to the COVID-19 threat.
It is expected that the government may also resume vaccination campaigns across the country keeping in view the needs of children who are at risk of contracting the poliovirus, particularly in vulnerable areas.