ANF recovers 193kg of hashish from vehicle in Karachi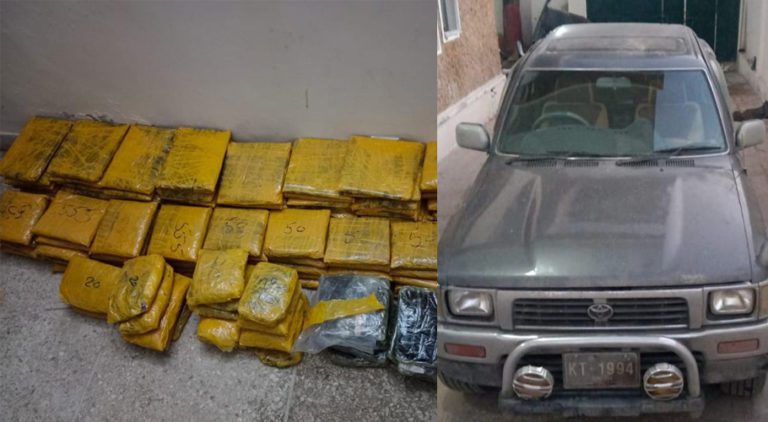 KARACHI: Anti-Narcotics Force Intelligence and ANF Karachi in a joint operation recovered more than 193 kg of hashish from a vehicle.
According to details, the anti-narcotics force recovered 193,200 kg of hashish from a Toyota Jeep near Motorway Toll Plaza Karachi.
A total of 161 packets of hashish were recovered from the vehicle.
According to the Anti-Narcotics Force, the recovered hashish was concealed in hidden compartments made in the vehicle. During the operation, Tariq Khan, a resident of Loralai and Khair Muhammad and Muhammad Younis, residents of Barkhan were arrested.
A case has been registered against the three accused under the Anti-Narcotics Act. The Anti-Narcotics Force says an investigation has been launched into the cannabis case against the suspects.
Read more:Woman, son injured while resisting robbery in Karachi
It may be recalled that in recent days, incidents of drug trafficking have been reported across Sindh including Karachi. Arrests have also been made during operations against inter-provincial drug trafficking groups.
Earlier, a major crackdown was carried out in Quaid-e-Azam city against a group smuggling from Quetta to Karachi.