Afghan Taliban agree to resume peace process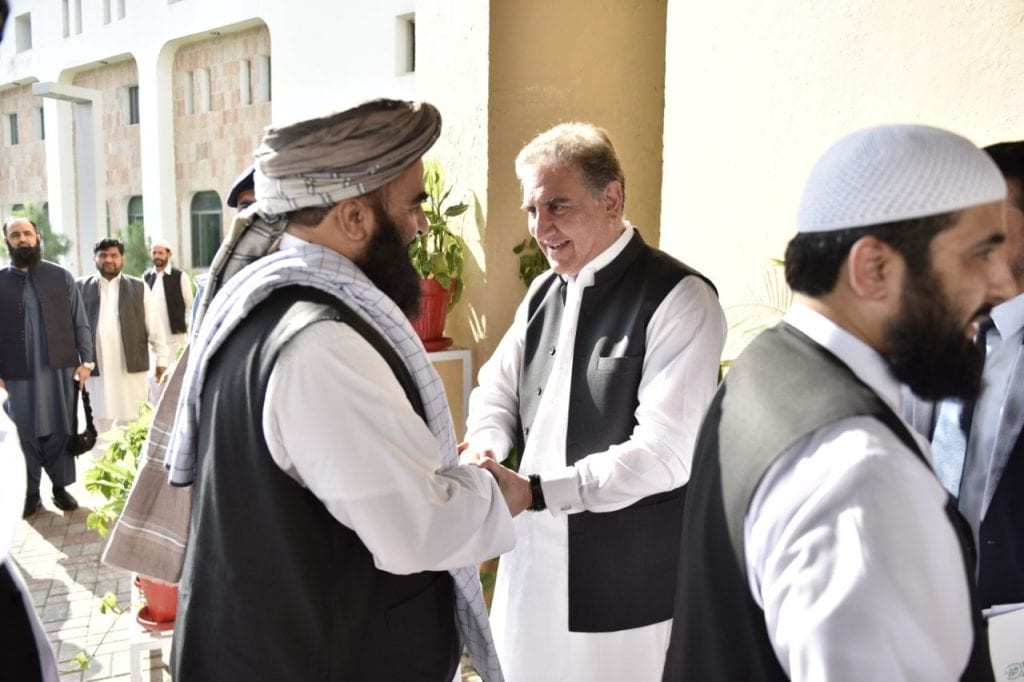 ISLAMABAD: Pakistan and Afghan Taliban have agreed on the need for earliest resumption of the Afghan peace process that was canceled by United States President Donald Trump.
The understanding came at a meeting between Foreign Minister Shah Mahmood Qureshi and a delegation of the Taliban Political Commission led by Mulla Abdul Ghani Baradar in Islamabad on Thursday.
The foreign minister reiterated Pakistan's commitment and continued strong support for all efforts in this regard. He said Pakistan will continue to support all efforts to achieve permanent peace in Afghanistan, which is essential for Pakistan's own socio-economic development and progress.
It was emphasised that reduction of violence by all parties to the conflict is necessary to provide an enabling environment for resumption of the peace process at an early date.
FM Qureshi said the direct Taliban-US talks since last year, strongly supported by Pakistan, have now laid a firm ground for achieving a sustainable peace deal in Afghanistan.
While appreciating Taliban's serious engagement in the peace process, the foreign minister underscored the need to take these efforts to their logical conclusion. He expressed hope that the currently paused peace process would be restarted at an early date.
The foreign minister said Pakistan has maintained for several years that there is no military solution to the complex situation in Afghanistan. An inclusive peace and reconciliation process, involving all sections of the Afghan society, is the only, practical way forward, he added.
Thanking Pakistan for the hospitality, the Afghan Taliban delegation appreciated Pakistan's support for peace in Afghanistan.
In a tweet, Taliban Spokesperson Suhail Shaheen said that the two sides discussed bilateral relations between Pakistan and Afghanistan and the Afghan Peace Process.
He said that the Taliban delegation also apprised the Pakistan side about problems faced by Afghan refugees and traders. He said that Foreign Minister Qureshi assured resolution of these problems.