Afghan peace process must ensure freedom of women, girls: Malala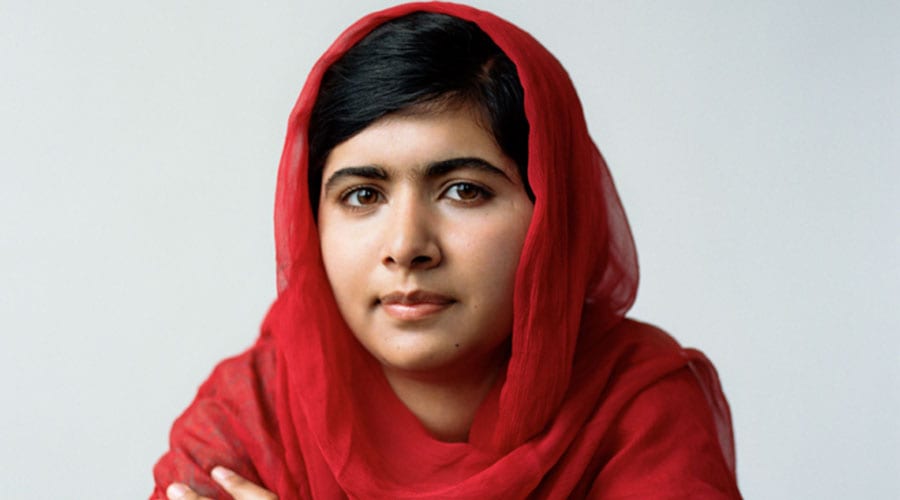 LONDON: Education activist and Nobel Peace Prize winner Malala Yousafzai has said that the Afghan peace Negotiations must ensure freedom of all people, especially women and girls.
In a statement posted on Twitter Malala said, "Negotiations must include civil society and women leaders. Girls' education must be guaranteed.
She further said, "The rights of women — from walking freely in the streets to doing any job they choose — cannot be compromised at any cost."
Malala said that she believed that peace talks and dialogues are the only way to resolve tensions in the region but stressed that there is no peace without the protection of human rights.
"As one of the victims of decades-long conflict and terrorism in Afghanistan and Pakistan, I am sure I am speaking for many who lost their lives, loved ones, homes, childhoods, and dreams," she added.
The young activist said that the people of the region 'urged' for peace.
"I hope we never see innocent people dying and losing their homes in any so-called international and local power politics. I hope we never see the manipulation of Islam or the Pashtoon values of bravery, honour, and patriotism," Malala said.
Malala noted that the path towards recovery and long-term peace requires investment in education and health.
"I hope these historic talks mark an end to the decades-long conflict in the region. I hope we finally see peace and it is never taken away from us," she added. 
My statement on the #Afghanistan Peace Talks pic.twitter.com/yGwvL4TBgX

— Malala (@Malala) September 14, 2020
The two sides — the Afghan government and the Taliban — are in the early stages of meetings in Doha as they try to hammer out a deal that would bring 19 years of bloodshed in Afghanistan to a close.
The Afghan government ratcheted up pressure for a truce with the Taliban on Monday, reiterating calls for a long-term ceasefire at talks in Qatar.
A slick opening ceremony on Saturday saw the Afghan government and allies, including the US, call for a ceasefire.
But the Taliban, who fought a years-long guerrilla campaign against American and Afghan forces after they were forced from power in a 2001 US-led invasion, did not mention a truce as they came to the negotiating table.
Earlier, Abdullah Abdullah, the former chief executive for Afghanistan who is heading the peace process for Kabul, had called for an immediate ceasefire.
He highlighted the 12,000 civilians have been killed and another 15,000 wounded since the US and the Taliban signed a deal in February.
The head of Afghanistan's peace council Abdullah Abdullah stressed that there is no winner through war. Taliban leader Mullah Baradar Akhund expressed hope that negotiations would move forward with patience.
Both sides said the first discussions on procedural issues have gone much better than expected, but there are deep differences-on many issues such as the timing of a ceasefire, the political system, and the extent of personal freedoms.