AC indicts Shehbaz Sharif in money laundering case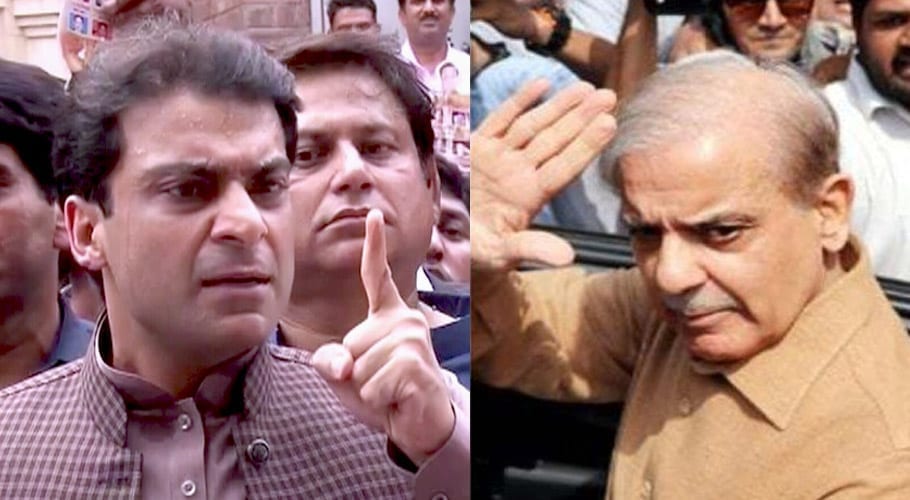 LAHORE: The accountability court has indicted Pakistan Muslim League (N) PML-N president Shehbaz Sharif in a money laundering case.
The court rejected Shehbaz Sharif's plea not to charge him. Hamza Shehbaz and the Leader of the Opposition in the National Assembly denied any crime in the courtroom.
Accountability Court Administrator Judge Jawad Al Hassan indicted Hamza Shehbaz and Shehbaz Sharif. The court said in its remarks that on the one hand, you say that the case is pending. On the other hand, you request not to charge today.
The court also directed Shehbaz Sharif to answer the questions on the charge sheet. The judge said that if you take this questionnaire, you will sit quietly and give your answer. Submit a copy of your denial so that normal proceedings can begin, he stated.
Read more: Shehbaz Sharif should be given access to doctor in jail: Marriyum Aurangzeb
In the money laundering case, Shehbaz Sharif's son Salman Shehbaz has been declared a fugitive while NAB is fulfilling all the legal requirements against Shahbaz Sharif and his other family members.
According to NAB Lahore, the inquiry was started after receiving a complaint against Shehbaz Sharif from the SBP's financial monitoring unit.
Shehbaz Sharif and his two sons made billions in assets from nine industrial units in 10 years. According to the investigation, Shehbaz Sharif made assets worth billions of rupees through his frontmen, employees, and money changers and laundered billions of rupees from various anonymous accounts.