Aamir Liaquat finally responds to his obscene leaked video
Controversial host Aamir Liaquat, who recently faced embarrassment after his obscene video was leaked, has finally responded on the matter.
Recently, Aamir Liaquat tweeted his long reply to the videos leaked by his third wife Dania, who last week filed for divorce from the controversial host.
Liaquat said while replying, "They are asking my stance on the nude videos? The answer is that what is the position of those who are responsible for such acts, and where is the judiciary which is the protector of every citizen's honor, why it didn't take any notice itself? What about FIA Cybercrime?"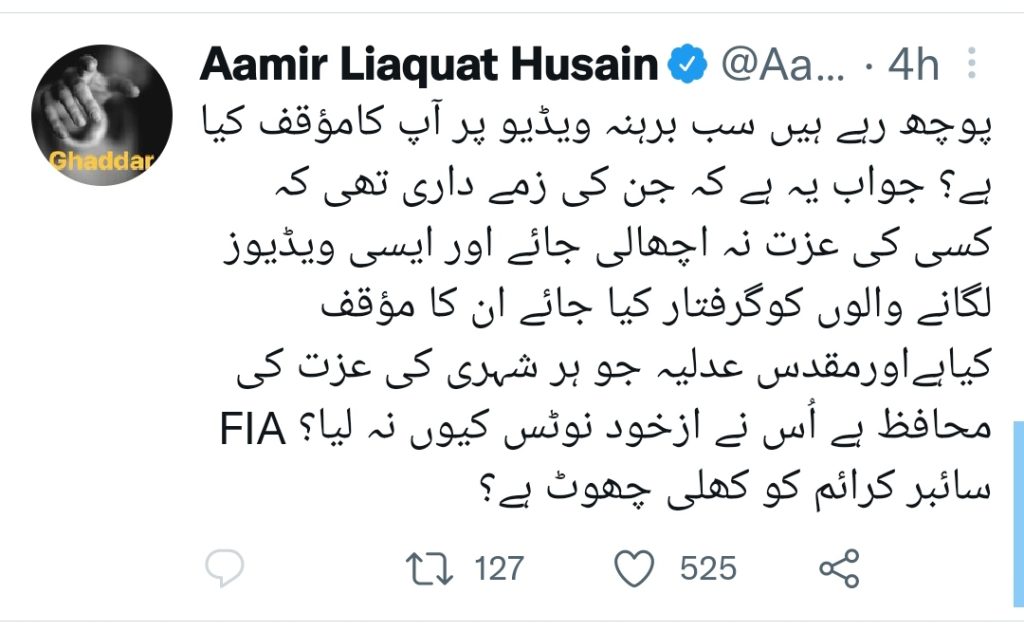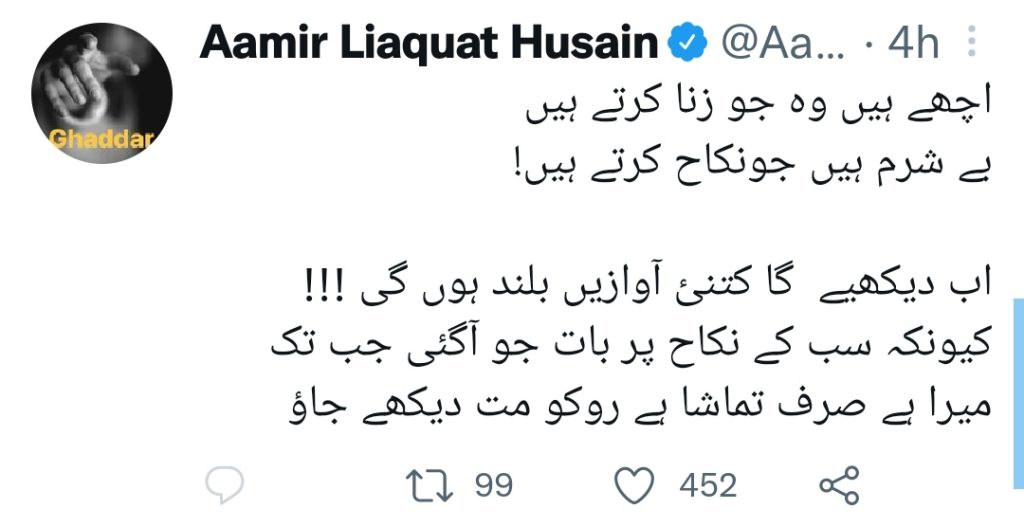 Liaqat further said that those who indulge in adultery and physical relations are good but those who opt for Nikkah are bad. He said that what Dania did is a breach of a pious relationship like marriage. He said that he can also share videos but he would keep her dignity under wraps as per the demand of the dignified relationship.
Read more: Aamir Liaquat Hussain's personal chat leaked on social media
He also said that he has forgiven Dania for the will of Allah. He said that he will not be doing any character assassination from now on, as they were in a pious relationship that demands respect. He said that he has forgiven Dania and he will urge Allah to forgive her, he said that he won't utter a word now as she has entered into the way of Allah by doing Nikkah.
He also called out media portals who are going to Dania and interviewing her. He said that he won't do what Dania has done, as husband and wife are each other dress as per Islamic view. He said that morphing is quite a popular technique and can be used for any sort of propaganda.