A look back at 2021: Our top food picks of the year
In 2021, new food and drinks were introduced to Karachites through the MM news platform. Light on pocket heavy on budget; these delicious snacks had everything.
From dhabas to the delicious street food of the city of lights, here is how few of these delicious cuisines became MM New's favourite picks of the year 2021:
Trukista's cheesy burger balls
You all have eaten burgers but have you ever tried burger balls? Yes, burger balls! Because burgers are not enough for the Pakistani mood.
A food truck named 'Trukista' sells deliciously fried yet less greasy burgers at Karachi's Malir Cantt. The joint serves some amazing craft burger balls, with options like cheesy burger ball and special burger ball. The joint is serving the crispy burger ball at Rs. 200 and Rs. 220 for its cheesy burger ball.
Giant nutty shakes
Those who like protein shakes, including almonds, cashews, and pistachios should visit Serena Juice situated at Sakhi Hassan area of Buffer Zone.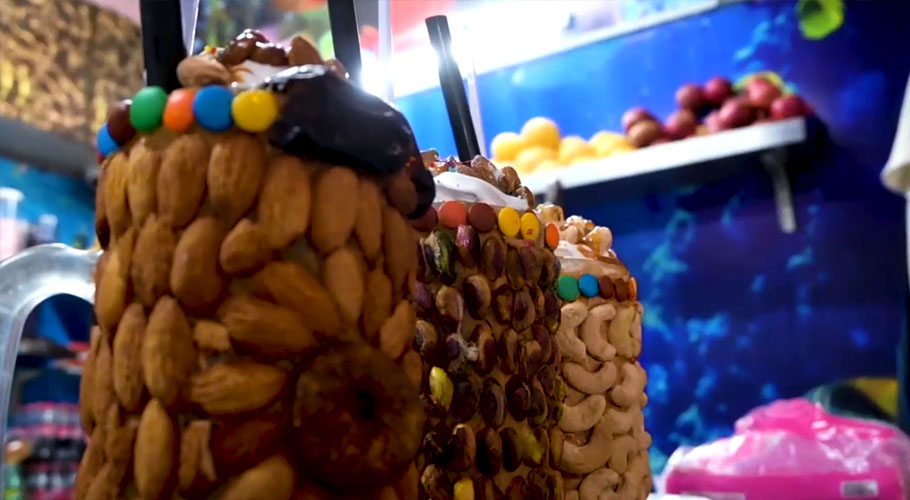 Fun fact: Their Monster Shake is more popular and it is enough for 4 people.
Orange halwa
Orange halwa available in Karachi's Korangi is a slightly different and delicious gift for the citizens of the port city from the dishes available in other areas.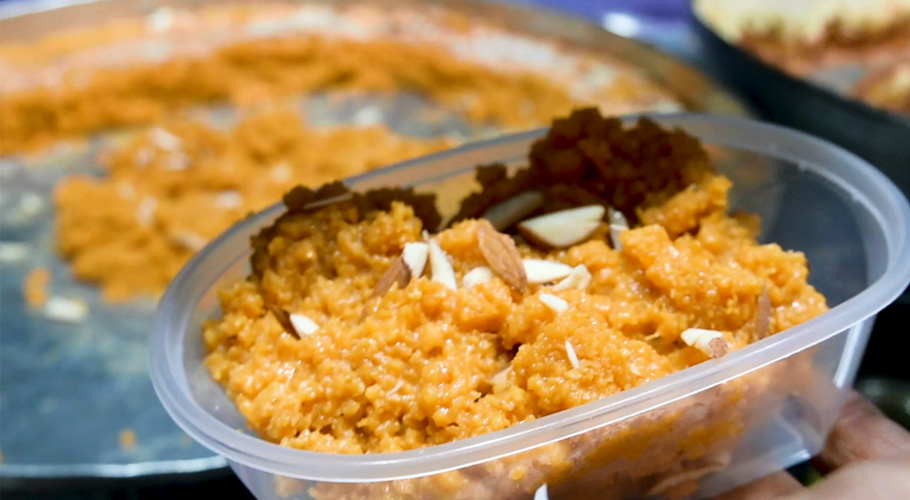 The orange halwa available at the Al Mehran Sweets, located in Korangi No. 1 is delicious and mouthwatering dishes. 
Egg French Fries
French Fries are one of the most loved fast foods all over the world. They are the most common food item that appears repeatedly on the menus of diners, fast food restaurants, pubs, and bars.
We have found another suggestion that might help spice up your French fry life. Situated at Karachi's Landhi No 3, this joint has its own uniqueness as it serves unique 'Egg French Fries'.
If you're craving rustic, home-style fries with an additional crunch, you'll find them at this joint. Fried in a crispy batter, these are quite enjoyable. 
Rabri lassi
Karachi is not only famous for its food but also drinks.  You not only find a delicious beverage but also some rather unique ones.
Ajmairi Dil Bahar Lassi House has earned a following for its unique lassi called 'rabri lassi'. Situated in the Saudabad area, the joint has been selling delicious lassi for more than fifty years now. A glass of the delicious lassi is priced at only Rs. 80.
Mughlai Paratha
One of Shah Faisal's oldest joints, Mughlai Parathas is pure nostalgia. Crispy, flaky, pan-fried, and a one-dish delicious meal. This chicken Mughlai paratha is stuffed with egg and BBQ chicken.
Fun fact: In Saudi Arabia, Mughal parathas are filled with vegetables, while here in Pakistan, parathas are a mix-up of eggs and chicken BBQ.
Lava Pizza
We are all fond of eating pizza. But have you tried a delicious double-layered cheesy 'Lava Pizza'?
Lava pizza is made with double-layered dough and is completely different than your typical hand-tossed crusty pizza. Chicken, mushrooms, veggies and sausages are added along with spices.
The Lava Pizza being sold in the old Kharadar area of Karachi is unique in its recipe and taste. There is only one flavor at this eatery and is priced at Rs400.
Qeema Pulao
Karachi is indeed a paradise for street food lovers that offers a variety of cuisines from around the country. The city of lights is a dynamic place especially when it comes to pulao.
Situated at Karachi's Mehmoodabad, Al Rehman Biryani's qeema pulao smells delicious and, of course, tastes incredible as well. The makers of the eatery wanted to experiment with a dish that is solely homemade, tastes delicious, and is light on the pocket as well. A single plate is sold at Rs.70 per plate.
Mumbai's famous Pav Bhaji
Just 300 metres from Quaid-e-Azam Muhammad Ali Jinnah's birthplace, the narrow bylanes of Kharadar now have a whiff of desi Indian Tadka. People of Karachi can enjoy Mumbai's staple street food, Pav Bhaji, and Vada Pav.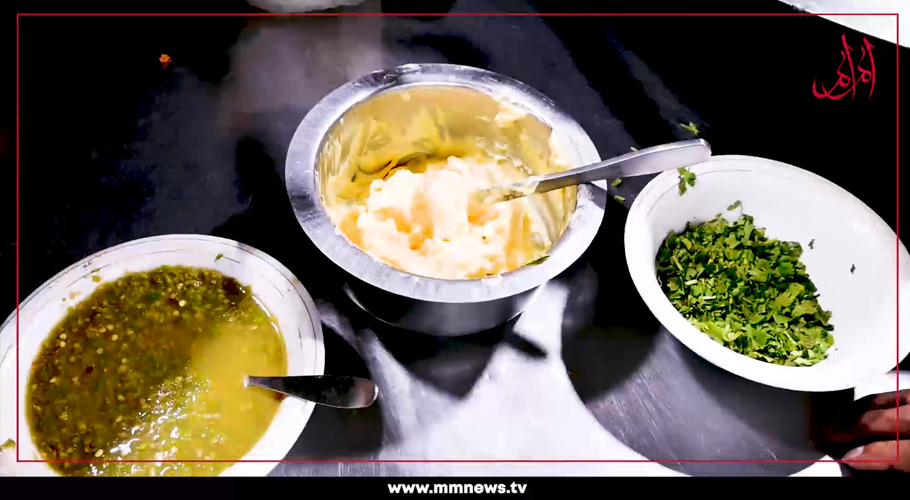 Pav bhaji is a mix of butter-laden vegetable curry (bhaji) served with a soft bun (pav). Its origins are in the Indian state of Maharashtra. It is one of the most loved vegetarian snacks on the streets of India.
The shop has pictures of Mumbai skyline, Haji Ali Dargah, and a gateway of Indian adorning the walls. They sell the spicy pav bhaji at Rs160. So head out if you haven't tried Mumbai's most popular street food yet.
Andrassy
Andrassy is a sweet confectionary that is made with rice flour traditionally sweetened with gur (jaggery) but now increasingly with sugar.
If you are having a sweet craving, then Andrassy is one sweet confectionary that you must try out this week.