50 years of Earth Day and coronavirus pandemic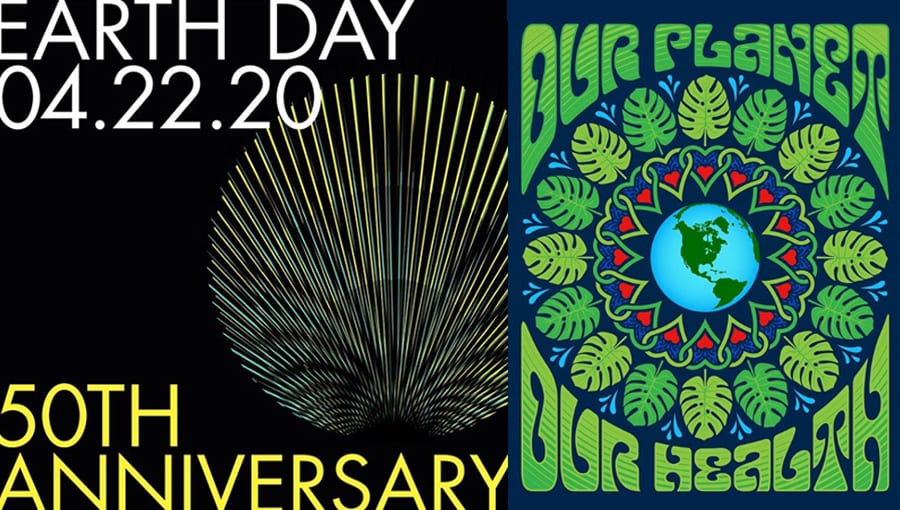 Earth Day is celebrated on April 22 every year by over a billion people tackling environmental issues such as climate change and pollution. This year marks 50 years of Earth Day but the response is diluted due to the coronavirus pandemic.
Theme
The theme for Earth Day 2020 is climate action. The enormous challenges and vast opportunities of action on climate change is the most pressing topic for the 50th anniversary.
Climate change represents the biggest challenge to the future of humanity and the life-support systems that make our world habitable. At the end of 2020, nations will be expected to increase their national commitments to the 2015 Paris Agreement on climate change.
This is the time to call for greater global ambition to tackle the climate crisis. It is imperative that every country steps us with urgency and ambition or future generations will have a dangerous future.
On #EarthDay2020 people around the 🌏 are mobilising online in support of bold actions to ensure a healthy future for people & planet. Will you join us? https://t.co/4Y48U2fcQn🇪🇺🌱#EarthDay2020 #EU4ClimateAction #EUGreenDeal @EU_Commission @EUClimateAction @EU_ENV @EUatUN @UNEP pic.twitter.com/ARwmGdLiN9

— EU in Australia (@EUinAus) April 22, 2020
History of Earth Day
Earth Day was a unified response to an environment in crisis ranging from oil spills, smog, and polluted rivers and went on to become a globally recognised event drawing top environmentalists and scientists with the aim of making Earth a better place.
The event was started by Senator Gaylord Nelson from Wisconsin after a massive oil spill in Santa Barbara, California. He decided to take action to push back against the destruction of Earth.
On April 22, 1970, 20 million Americans took to the streets, college campuses and hundreds of cities to protest environmental ignorance and demand a new way forward for our planet. The first Earth Day is credited with launching the modern environmental movement and is now recognised as the planet's largest civic event.
Reaction
The first Earth Day in 1970 launched a wave of action on environmentalism, including the passage of landmark environmental laws in the United States.
The Clean Air, Clean Water and Endangered Species Acts were created in response to the first Earth Day in 1970, as well as the creation of the Environmental Protection Agency (EPA). Many countries soon adopted similar laws.
Earth Day continues to hold major international significance: In 2016, the United Nations chose Earth Day as the day when the historic Paris Agreement on climate change was signed. The deal fell into jeopardy when the US President Donald Trump withdrew from the agreement.
Earth Day 2020
In 2020, the event seeks to tackle the growing concerns of climate change. As a result of the coronavirus outbreak this year, Earth Day has launched its first-ever digital mobilisation.
Kathleen Rogers, the President of Earth Day Network, said: "At Earth Day Network, the health and safety of volunteers and participants in Earth Day events is our top concern.
"Amid the recent outbreak, we encourage people to rise up but to do so safely and responsibly – in many cases, that means using our voices to drive action online rather than in person."
Nasa has applauded Earth Day's efforts saying: "On this Earth Day, as we physically separate ourselves by necessity, we can still collectively appreciate the wondrous beauty of our planet and the extraordinary science that helps us understand how it all works – and we can do it from our homes."
On Earth Day 2020, it is necessary to utilise all tools and actions to change our lives and change our world. The coronavirus may force us to keep our distance but will not force us to keep our voices down.
The only thing that will change the world is a bold and unified demand for a new way forward. We may be apart, but through the power of digital media, we are more connected than ever. The goal remains the same to mobilise the world to take meaningful actions to make a difference.
The #COVID19 crisis is an unprecedented wake-up call.

We need to turn the recovery into a real opportunity to build a better future.

On this #EarthDay, join me in demanding a healthy and resilient future for people & planet. pic.twitter.com/tVvTpiRrEf

— António Guterres (@antonioguterres) April 21, 2020
'Green recovery'
In a message for the 50th anniversary of Earth Day, United Nations Secretary-General Antonio Guterres urged governments to use their economic responses to the coronavirus pandemic to tackle the "even deeper emergency" of climate change.
Guterres cautioned governments against bailing out heavily polluting industries as the Earth Day has prompted calls from many companies, politicians, and economists for governments to pursue green recoveries.
 "On this Earth Day, all eyes are on the COVID-19 pandemic, the biggest test the world has faced since the Second World War," Guterres said in a statement. "There is another, even deeper emergency, the planet's unfolding environmental crisis."
Guterres has made climate change his signature issue since he took over as UN secretary-general in 2017. "Where taxpayers' money is used to rescue businesses, it needs to be tied to achieving green jobs and sustainable growth," Guterres said.
"Public funds should be used to invest in the future, not the past, and flow to sustainable sectors and projects that help the environment and the climate."