Bus mishap injures 33 passengers in France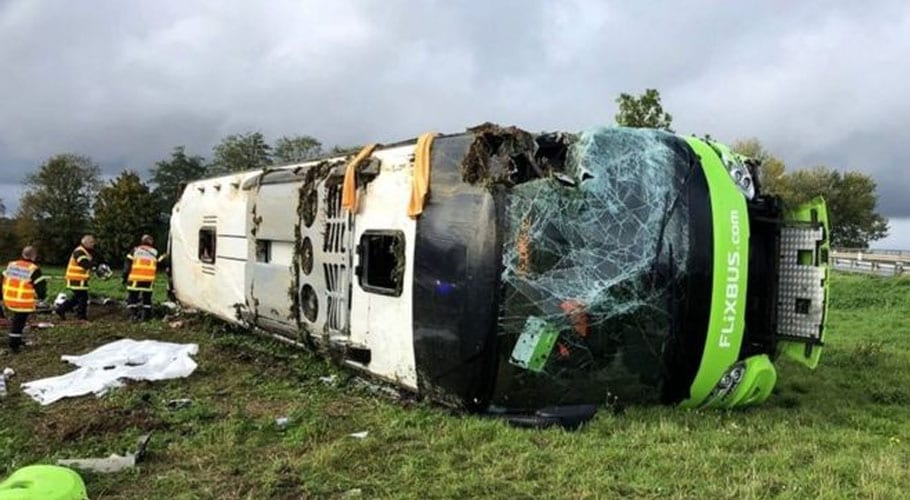 NORTHERN FRANCE: At least 33 people injured when a Paris-London carrying passengers from nine countries overturned in Northern France.
According to reports, the Flixbus vehicle met the incident when it took the exit from the A1 motorway. This is one of the busiest routes in the France.
29 passengers received mild injuries whereas four got severely injured in the incident. There is no casualty reported and the lives of injured passengers' are out of danger, added sources.
In the bus, 11 passengers were French while 22 were international passengers, sources said.
The injured were immediately shifted to nearby hospitals.
Earlier, U.K. police found 39 bodies in a truck container which was parked at an Essex industrial park, located near London and launched an investigation.
The initial reports claimed that one of the victims was a teenager. The truck belongs to Bulgaria that entered the UK using Welsh port over the weekend.
Chief Superintendent, Andrew Mariner said, "We are in the process of identifying the victims, however I anticipate that this could be a lengthy process" adding "We have arrested the lorry driver in connection with the incident who remains in police custody as our inquiries continue."
He further added, "This is a tragic incident where a large number of people have lost their lives. Our inquiries are ongoing to establish what has happened."