19 killed, 25 injured as but falls into ditch in Bangladesh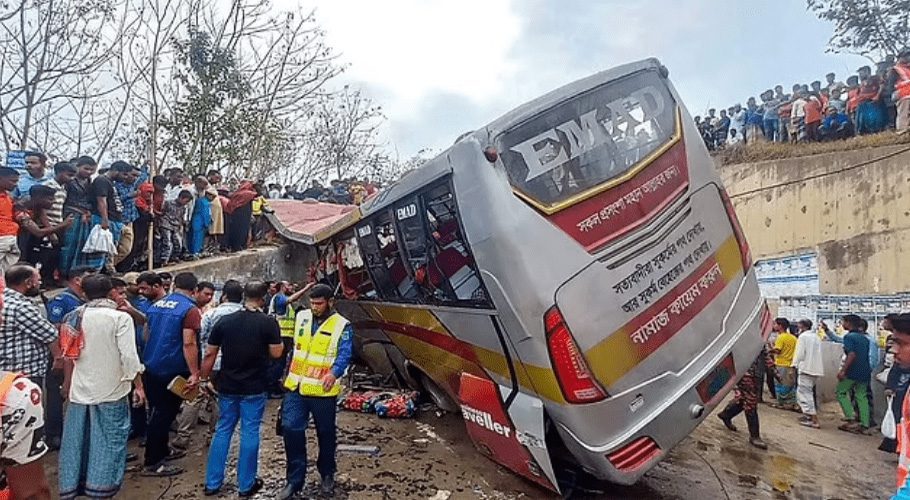 At least 19 people have been killed while 25 others sustained injuries after a bus plunged into a ditch in Bangladesh on Sunday morning.
According to details, the Dhaka-bound bus met the horrific accident after its driver, who was killed, appeared to have lost control of the vehicle following a tyre burst.
However, the actual cause of the incident is under investigation.
The accident occurred at about 7:30 local time.
The ill-fated bus was, reportedly, carrying more than 40 passengers.
Police and rescue teams reached the spot after getting information and shifted the deceased and injured to different hospitals.
The death toll is expected to rise as many of the injured were in critical condition.